Service IT-infrastructure of an enterprise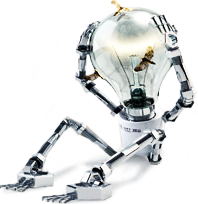 «Fiber Group» - integrator of IT solutions that will not only ensure Your organization is fully quality services, but also take on the maintenance and monitoring of your IT infrastructure, implement the modernized systems, software self made Cases, as well as equipment from leading manufacturers.
Information technology is very important for life of any organization, besides service and support of professionals are very convenient and cost effective.
Tariff decision

Business 1

Business 2

Business 3

Maintenance mode

09:00-18:00

Mon-Fri

09:00-18:00

Mon-Fri

24/7/365

Number of jobs

Up to 10

20

20 and the above

Audit of computer and peripheral equipment

included

included

included

Number of entries

10

not limited

not limited

On-line counselling, as well as remote access

included

included

included

Cost

From 800.00 UAH

From 1400.00 UAH

From 2500.00 UAH
Optimisation costs IT - infrastructure (communication channels, software, and consumables), increased reliability and stability, included for free in all rate plans!
«Fiber Group» offers a full range of services in the field of IT service and support:
maintenance services as warranty and post-warranty;
implementation of solutions and support of IT infrastructure;
ensuring the required level of IT continuity;
opportunity to select the desired service level (Service Level Agreement) in order to minimize support costs;
outsourcing non-core IT functions;
outsourcing IT resources and personnel out staffing;
auditing and consulting in the management of IT services;
management of server hardware;
virtualization of servers, applications, and jobs;
management of networks (LAN, WAN);
management system and application software;
information security;
monitoring of servers, troubleshooting and prevention of emergency situations;
detection and recording of the IT infrastructure;
productivity monitoring and capacity planning of the IT infrastructure;
inventory of hardware and software implementation management services;
Process Management Service (Service Provisioning and Service Activation);
installation and configuration of any application and system software;
simplifying the management of IT infrastructure;
safety;
support business expansion;
centralization of IT infrastructure for access to corporate applications;
operational control of active network equipment;
configuration management;
documentation and implementation of network management systems;
traffic monitoring data;
wireless networks;
protection of information and access, as well as protection from viruses.
If You trust our experienced and professional team, You will notice a number of significant changes: improving performance of Your IT systems, enhancing readiness and availability, reducing total cost of ownership, risk reduction.
We will show You the best technical solution and choose the most suitable equipment to perform all required tasks.
(044) 332-85-86, sales@fibergroup.com.ua