Network, server and office equipment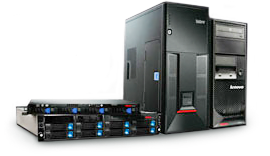 Company «Fiber Group» offers a variety of solutions and services. Based on Your requests, we provide the best equipment that is on the market.
The list of equipment that we deliver - a wide range of servers (processor - for workgroups, small and medium-sized businesses; midrange servers, and servers to serve large enterprises), computers, PBX, office equipment, supplies and software.
Our highly trained staff monitors the quality of the equipment by the input control, a complete test system (supplied separately or elements), including testing and inspection of critical parameters.
You can order nonstandard elements of equipment at the best price with the ability to guarantee support for up to 36 months.
Case products - a wide range of equipment from leading manufacturers, as well as consideration of individual decisions, depending on the requested specifications systems. The equipment is delivered as a ready-made systems (for example, installation of access control), as well as separate links:
Servers: HP, Dell, IBM, PrimePC, Supermicro;
Computers: Apple, HP, Dell, Acer, MSI, Sony, Asus, and others;
Laptops: Acer, Apple, Asus, Dell, Fujitsu, HP, Lenovo, MSI, Panasonic, Samsung, Sony, Toshiba, and others;
Active Networking: Cisco, ZyXEL, HP, Apple, Asus, D-Link, Belkin, and others;
Uninterruptible Power Supplies and Batteries: Aiptek, APC, Eaton, Powercom, General Electric, and others;
Automatic telephone exchanges: Alcatel-Lucent, LG, Panasonic, Siemens, Cisco;
Printers, Copiers and MFP: HP, Brother, Sony, Epson, Ricoh, Xerox, Canon, Panasonic;
Supplies: HP, Brother, Epson, Canon, Panasonic, Ricoh, Xerox;
Projectors: BenQ, Canon, Epson, NEC, Panasonic, Sony, Toshiba;
Software: Apple, ABBYY, Ahead, Novell, Symantec, APC, Kaspersky, SYMC, Microsoft and others
We will show You the best technical solution and choose the most suitable equipment with a broad ability to upgrade the system and perform all the required tasks.
Sales and Consulting «Fiber Group»: (044) 332-85-86, sales@fibergroup.com.ua